What can competitor analysis bring to your SEO strategies? As you spy on your competitors, you get to receive basic information that can guide you to make significant decisions for your SEO efforts. Meanwhile, you can learn both from what your competitors are doing right or wrong. You can replicate what they are doing right or learn from your mistakes.
A professional SEO agency cannot create an intelligent SEO strategy without a provision for competitors' data. It is a good way not to reinvent the wheel but rather show you faster ways of getting better results. This guide contains how to conduct an SEO competitor analysis and use them. You will also learn to identify your competitors, what they rank for, and how to replicate their profitable practices. Visit https://www.covert.com.au to know more about SEO agencies in Australia.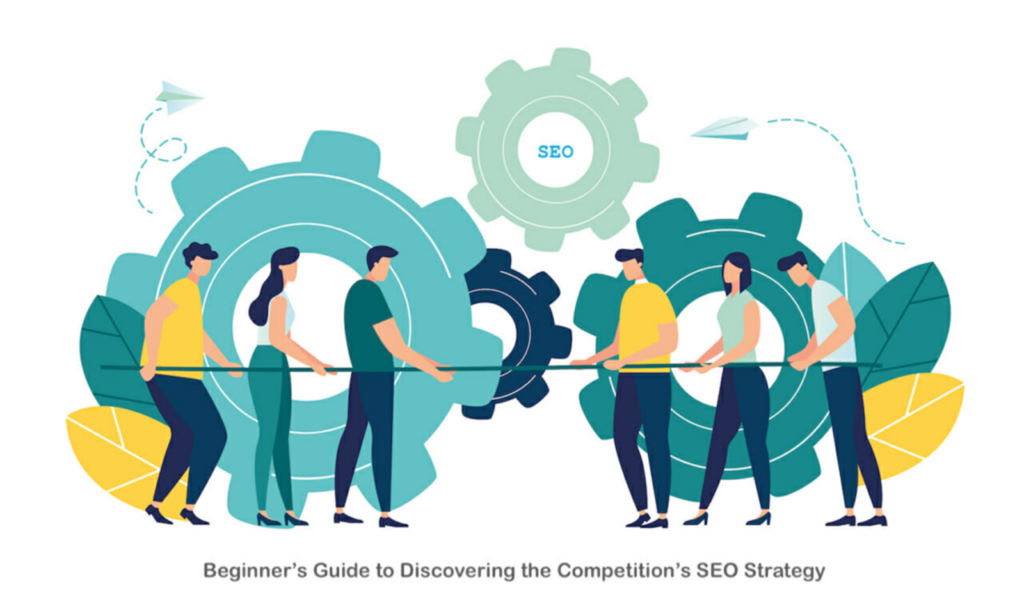 What is SEO Competitor Analysis?
SEO competitor analysis refers to the strategy that identifies your site competitors and uses the correct information. At the same time, you can also reverse-engineer the process that is currently helping to outrank others on search engines. What are the valuable elements of competitor analysis?
Identifying competitors through SEO
Identifying the sites that link to your competitors
Content analysis of ranking keywords
Discover keyword research gaps that your competitors are not filling so that you can
Please find out your most popular pages versus their popular pages
Register factors that also affect your site performance with both technical and on-site SEO
How to carry out SEO Competitor Analysis
If you seek to achieve great results from the competitor analysis, you should check out the following steps.
Identify your true competitors
Although theoretically, every business in your niche is a competitor, not all of them are actual competitors. A true competitor is one with overlapping keywords to create gaps that you can fill. An SEO audit can show where to look in your industry. It does this feature by identifying those who rank for the exact keywords. In addition, you should know those with the highest keywords.
Similarly, search out industry players who are already ranking for the keywords that overlap with yours. For example, the first few domains that come out as Google results are your competitors. Those who are closest to you are your local competitors. Meanwhile, you can repeat the process for different devices and at different browsing modes.
Some of the fantastic SEO tools that give you an instant list of competitors include the following
Alexa
Spyfu
Ahrefs
SEMRush
iSpionage
Moz
Carry out a keyword gap analysis
A keyword gap analysis checks the keywords that your competitors are already ranking for, but you are not. Please pay attention to these keywords by making a list and researching them. Similarly, you may start with keywords your competitor ranks higher than you and look at how to tweak your article. SEMRush and Moz have great tools.
When you conduct keyword gap analysis with any of these two tools, you can get a glimpse of your missing keywords and how your keywords are faring. Also, the report shows details of where your ranking still needs some work. The keyword report also has other information such as the search volume, competitive density, and the listed results in the Google SERP.
Conduct a Backlink Analysis
Backlinks are indispensable in SEO, especially when they come from high-quality sites to your page. The more quality backlinks you have, the more authority and integrity that Google accords it. As you study your competitor's backlinks, you can also take advantage of them for your site. Moreover, you can send out a direct message to the sources for a backlink too.
You may also analyze particular pages that drive the most traffic and have the best backlinks. Meanwhile, we are not talking about any backlinks, which may have low-quality but high-quality links with relevant anchor texts. Building these quality backlinks can be highly beneficial to your site to boost your site authority.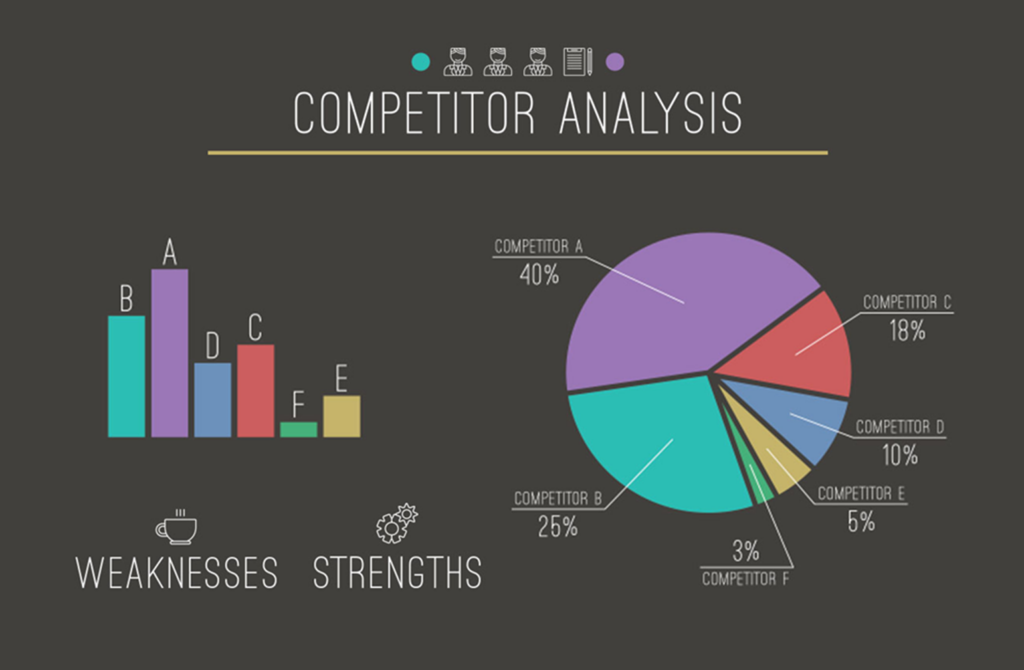 Analyze their top-performing content types
Every website has its highest-performing pages that are responsible for a more significant percentage of their overall traffic. Identifying these pages for your competitors may be an excellent way to begin to improve your site as well. At the same time, you can earn more trust from the loyal customers of your competitors. Remember to audit your content according to your findings.
Moreover, have the determination to create better quality content and promote them to similar audiences as your competitors. The competitor analysis tool on any SEO tool can give you the desired results. Therefore, the next time you see an audit report, go beyond the blog posts to see the other content types such as videos, images, podcasts, and infographics.
Consider other ranking factors
Apart from backlinks, keywords, and content types, it would be best to look at other essential ranking factors your competitors have. For instance, website performance, responsiveness, and overall user experience may play an important role in ranking your site in search engines. In addition, the site speed and navigation may determine Google algorithm perceptions.
Another critical factor is the social media presence of your site, which can influence your ranking. As you gather more social media following, your posts will get more social media shares and other engagements. What about PPC investment? Don't assume that all the traffic you see with your competitor is from organic search. You may consider ad spending.
Learning and takeaways
Now, you have the correct information on the various steps involved with how your competitors fare. Write down all your competitors' strengths and weaknesses and figure out a plan to outrank them. But first, you should take them one after the other, starting with the steps that can give you quick wins, such as missed keywords.
As you implement each of these steps, you should also review the results after 90 days. As you see the results, you should decide on which aspects to improve, stop or repeat. To maximize your results, you may need to consult an efficient SEO agency. In the end, your SEO strategies can help you outrank your competitors.
Conclusion
This article is about using intelligent ways to outsmart your competition through unique advantages. The opportunity to excel is often there all the while, but we don't usually know where to look. Therefore, the time is ripe to conduct a thorough site audit for your competitors' sites and implement the lessons to boost your site rankings.